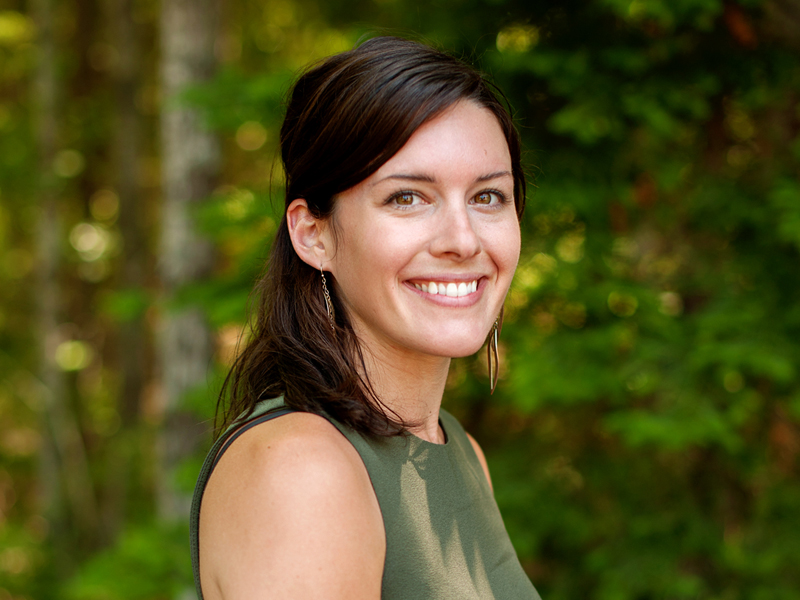 Associate Broker | The Swan Agency Sotheby's International Realty in Bar Harbor
The Swan Agency Sotheby's International Realty in Bar Harbor
43 Cottage St
PO Box 46
Bar Harbor,, ME 04609
Email Phone: (207) 288-5818 Fax: (207) 288-2151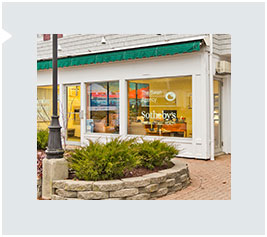 About Amy
Born and raised in Bar Harbor, Amy is a true local. Although she loves to travel, staying in Maine to live and work was very important to her. She graduated from the University of Maine in Orono in 2009 with a Bachelor's of Science in Human Nutrition and spent the following few years enjoying her summers on Mount Desert Island and her winters at Sugarloaf Mountain where she was able to pursue her most favorite outdoor activities. In 2014, Amy decided to let her longtime passion for real estate and interior design lead her to Portland, Maine. As a Sales Agent, she quickly learned the principals of brokerage in the fast-paced market of Portland. With her experience in hospitality and desire to work with people combined with her love of all things houses, real estate was a natural fit for her. In late 2014 she realized it was time to move back home to MDI and joined The Swan Agency Sotheby's International Realty where she is excited to serve her clients through her intimate knowledge of Mount Desert Island and the surrounding communities.
Amy enjoys working with both buyers and sellers in residential sales. She primarily focuses on Mount Desert Island with selective brokerage in neighboring communities. She is a member of the National Association of Realtors, Maine Association of Realtors and Acadia Council of Realtors.
Amy currently resides in Bar Harbor with her boyfriend Alex, their black lab Brewski and their Swiss Mountain dog Denali. She loves living on Mount Desert Island because it's a place that brings together everything Amy is looking for in a home; community, family and nature as well as a great place to grow her career. Helping others make MDI their home too is what makes real estate truly enjoyable for her. She is a member of the Bar Harbor Historical Society as well as Kebo Valley Golf Club. She is a self-proclaimed book worm and is a part of a local women's monthly book club. She stays busy in her downtime renovating the 1960s ranch style home she and Alex purchased in January 2016, but manages to find time for a few rounds of golf, hiking with the dogs, cross country and downhill skiing in the winter, cooking at home and visiting with friends and family.
Hear an exclusive interview with Amy:
Q & A With Amy:
Q: What season is your favorite in Maine and why?
A: You just can't beat Coastal Maine Summers. I love everything about being outside in the sunshine and especially living near the ocean. Hiking, golfing, boating and bbq-ing. In the morning I can have coffee on my deck and smell the salty ocean air. My dogs love to swim and it makes me so happy to see them playing in the water.
Q: Best place you've watched a sunset or sunrise?
A: I watched a breathtaking sunset from a little oceanfront restaurant in La Jolla, California. Hike up Cadillac Mountain in the winter and tell me that's not the most beautiful sunrise you've ever seen.
Q: What 3 people from history or present day would you love to have dinner with?
A: Amy Poehler, Kristin Wiig and Melissa McCarthy. Can I please have one more and add Ellen DeGeneres? I love to laugh and I especially appreciate women who rock in the comedy scene.
Q: What trait do you most like in yourself? In others?
A: I stay very calm in stressful situations which I feel is important in a career of problem solving and I also always try my absolute hardest to finish what I start, including terrible books. I really appreciate people who are understanding, especially in difficult circumstances.
Q: What trait do you most dislike in yourself? In others?
A: I say "yes" too much and find myself overwhelmed. In others, apathy.
Q: What destination would you love to travel to?
A: The Maldives. Reading in a hammock over crystal clear, turquoise water....
Q: What is the best life lesson you've learned from someone else?
A: No matter how you feel, get up, dress up, show up and never give up.