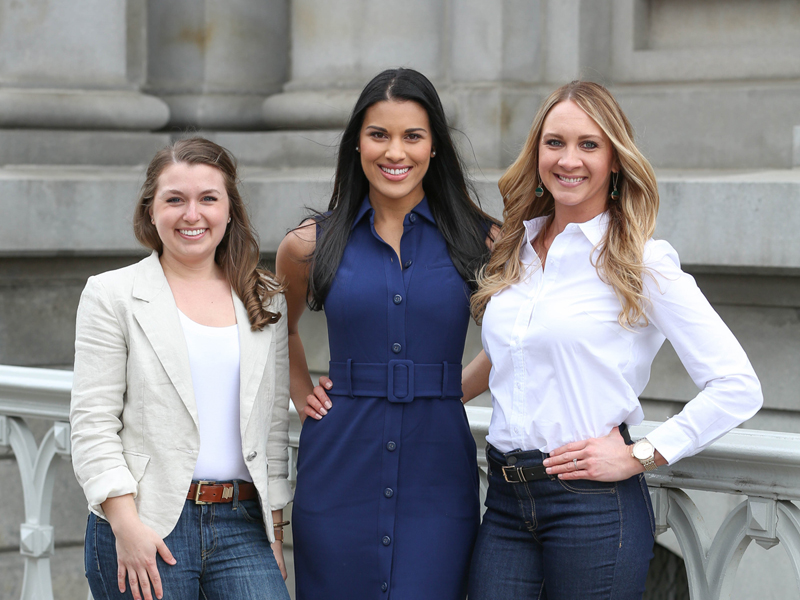 Sales Agent | The Swan Agency Sotheby's International Realty in Greater Portland
The Swan Agency Sotheby's International Realty in Greater Portland
About Jasmin
Raised in Southern Maine, Jasmin graduated from the University of Miami with a Bachelor of Arts in Political Science and Government in May 2011. From there, she received an academic scholarship and went on to attend Georgetown Law School; where she realized her passion for family and her home state of Maine outweighed her passion for the study of law. Jasmin moved back to Maine in order to be close to her family and pursue a new career. During her leave of absence from Georgetown Law, she worked for a mortgage firm where she became one of the top performers and sales representatives in the Investor Relations Department. Jasmin quickly learned the ins and outs of the entire loan process from origination to sale on the secondary market. After working with many real estate agents and viewing many appraisals, it was clear she wanted to be on the front end of the transactions, helping clients become homeowners and succeed with their financial goals.
Jasmin works in Greater Portland and the surrounding areas as a part of The Alyssa Bouthot Team with Alyssa Bouthot and Emily Dartt. Together they work with both buyers and sellers in residential and commercial transactions. They particularly enjoy working with first time homebuyers, historic homes and Inn/B&B clients.
Maine has everything Jasmin is looking for in a home including four beautiful seasons and a breathtaking landscape. Jasmin enjoys volunteering and doing events with organizations like Wounded Heroes of Maine. She is also an active member of the University of Miami Alumni and Annual Giving Association. In her free time she enjoys hiking, traveling, sports, live music, spending time with friends, family and especially her adorable Maltese, Gigi.
Q&A with Jasmin:
Q: What is your favorite season in Maine and why?
A: Fall. The beautiful foliage, crisp air, and fall treats make Maine such an enjoyable place to be. I love all the quintessential Maine fall activities like fair going and apple picking, too!
Q: Best place you've watched a sunset or sunrise?
A: From a boat on Sebago Lake!
Q: What three people from history or present day would you love to have dinner with?
A: My Nana, Jessica Alba and Joel Osteen.
Q: What trait do you most like about yourself? In others?
A: Integrity and kindness, I love these qualities in myself and I love to see them in others!
Q: What trait do you most dislike about yourself? In others?
A: I wish I were more spontaneous, I'm a serial planner! The trait I dislike most in others in unreliability.
Q: What destination would you love to travel to?
A: Italy. I have family in Milan and Rome that I still have not had the opportunity to visit with there. I also have a great appreciation for historical sites, food, and wine!
Q: What is the best life lesson you've learned from someone else?
A: Be humble. Work hard in silence and let success be the noise.