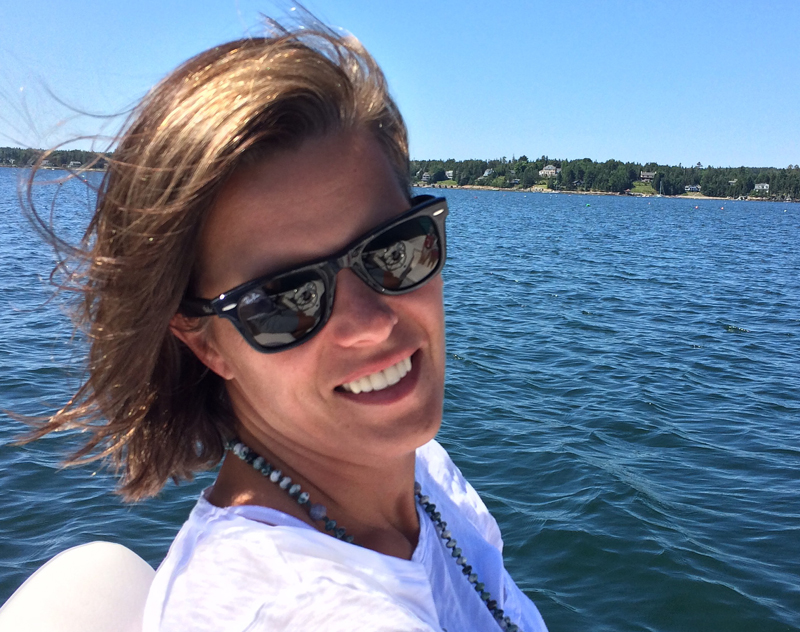 Associate Broker | The Swan Agency Sotheby's International Realty in Northeast Harbor
The Swan Agency Sotheby's International Realty in Northeast Harbor
3 Summit Rd
PO Box 850
Northeast Harbor,, ME 04662
Email Website Phone: (207) 276-5080 Fax: (207) 276-5980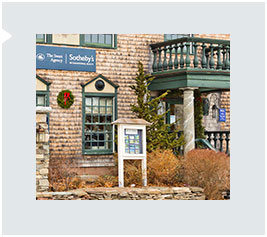 About Erika
Erika was born in Maine, but at 5 years old moved with her family to her mother's hometown of Baltimore, Maryland. Spending her summers in Northeast Harbor, she grew to love the community of Mount Desert Island, and after graduating from Boston University in 1998 with a degree in Art History, she decided to make it her permanent home. With her educational background in art history, and a specific interest in architecture and historic preservation, Erika found a career as a Real Estate Broker. In 2000 she started a property management business, managing luxury properties on Mount Desert Island. In 2010 she joined The Swan Agency Sotheby's International Realty, working out of the company's Northeast Harbor office.
Erika works with both buyers and sellers in primarily residential brokerage, but has experience in commercial sales as well. She services Mount Desert Island and the surrounding outer islands. In 2012 and 2014 Erika was awarded Top Producer at The Swan Agency Sotheby's International Realty.
Erika's love for Maine started at a young age, and she now enjoys watching her children experience the Maine lifestyle. Erika and her husband/real estate partner Aaron, reside in Northeast Harbor with their 3 adorable children. She loves the beauty of the Island, the sense of community and the safe environment it provides her family. She currently serves on the board and executive committee of the Northeast Harbor Library, which is also the Mount Desert Elementary Library. Erika delights in seeing the kids interact with the community as they come and go all day. In the past she has also served on the board of the Neighborhood House, the SPCA of Hancock County and the board of Birch Bay Village, a retirement and assisted living facility. With three busy children and a demanding career, Erika rarely finds time to herself, but in the event that she does have a free moment you'll find her spending time with her family, playing cards by the fire and eating delicious food.
Q&A with Erika
Q: What is your favorite season in Maine and why?
A: Easy…fall. I love fall. Summer is so busy and it's nice to get back to a slower pace of life. The weather is still gorgeous and the hiking is unbelievable. The air is crisp. I don't know the first thing about football but I love the sound on the TV. A fire in the fireplace, the first snow…heaven.
Q: Best place you've watched a sunset or a sunrise?
A: There are so many great sunsets and sunrises when you live in Maine. I tend to wake up early and walk the dogs when the sun is rising. The sun is always beautiful coming up over the horizon down by Clifton Dock in Northeast Harbor.
Q: What three people from history or present day would you love to have dinner with?
A: Cliché, I know, but I'd pick my three children and if you'd allow me one more, my husband. They're the coolest people I know, and we like to do the highs and lows of the day. What would you do with Elvis? I think not!
Q: What trait do you like most about yourself? In others?
A: I am honest. I can't imagine not being that way. The same goes for a trait I like in others; being honest and fair.
Q: What trait do you most dislike about yourself? In others?
A: I think in this day and age of computers and the fast pace of life, I have lost some of the patience I once had. Sometimes you need to put down the phone and enjoy life a little more. I think the same goes for other people. I hate it when I go to a meeting or class when everyone is on their phones.
Q: What destination would you love to travel to?
A: The first on my list is to travel through Europe on the Orient Express. Oh, so romantic!
Q: What is the best life lesson you learned from someone else?
A: One lesson I learned at the very beginning of my career in Real Estate was from the instructor that taught my first class. He said that you should always be very humble when you have success in real estate because someone else is always having a hard time. It's a great lesson and can apply to every part of your life.